This December 20, 2018, my blog completes 6 years of its existence on the web space. What started as a means to vent out my frustration during my bench period at Wipro, became a digital journal over the years. In these six years, I have learnt so many things from this habit of blogging regularly. I have had the opportunity to network with so many talented individuals. More than that, my blog stands as a testimony to the journey that I have taken so far.
I started blogging here on December 18, 2012. I did not publish anything except importing two of my tiny blog posts from Blogspot to WordPress site. Other than that, I spent a couple of more months only in doing some minor cosmetic changes to the blog. I learnt how to play around with various themes and fonts.
It was only after few months, i.e in 2013, I took blogging a little more seriously. I started blogging small snippets on a daily basis. This regular habit helped me publish a total of 81 posts in a span of one year. My traffic kept on increasing and this further motivated me to write more. There were weeks when I used to get around a 1000 hits organically. All thanks to my blog series on Steve Jobs. The first lesson that this journey has taught me is
"Never get discouraged. Do not think it's too late to start blogging today! Just start and keep writing. Find what interests you a lot. It could be anything. Fashion/Automobiles/Software/Cats or anything. Just find that one topic and start writing. Everything else will fall into place."
The regular habit of writing small snippets, boosted my morale to continue blogging for another year. The result was my Daily Post series. I started taking random topics from WordPress' Daily Prompts and started writing. Although it did not spike my traffic a lot, it helped me maintain the same momentum in 2014. By the end of 2014,  I was astonished to see myself publish about 119 posts. At this point, I learnt that
"It's not the number of posts that you write. It's the quality that you put it out there."
Now that I started focusing on quality, I stopped myself from publishing anything that struck my mind. This took a hit on the number of posts I published. It reduced to a total of 70 in the year 2015. But this did not stop me from working on my blogging skills.
One day as I was reading blogs by other eminent bloggers, I felt that I need to work on my vocabulary. I downloaded the Prompts Book from Daily Posts @ WordPress and started writing one post after another based on the writing prompts in the ebook.
By the time I was through 60 posts, I realized that consistency is very important when you are blogging. Some people who started blogging along with me, were way ahead of me because they had worked consistently by putting out articles more often than me. This taught me to
"Never ignore the power of consistency. It pays you well one day. Consistency beats even talent at some point of time."
Then came the big break in my blogging life. A period which was emotionally very challenging for me. 2016-17 were two such years where my entire focus shifted from blogging towards motorcycling. I was now dealing with too many things. Work, Blogging, Motorcycling and not to forget my depression. Each day was a struggle. There were days when I would write just two lines and stare for hours together. I used to get completely blanked out. It was as if there was a huge void which could never be filled.
With great difficulty, all I could publish was mere 43 posts in all those two years. I thought this was the end of my blogging. But, I learnt something very important in those two years of depression:
It's okay to stop doing what you've been doing all these years. It's important to take care of yourself beyond blogging and other stuff. Do what makes you feel better.
Right when I thought everything was over, there came this song on radio which pumped me up to push myself and do what I was destined to do again.
This song really pushed me to stop feeling blue all the time and start seeing the brighter side of things. I welcomed life with a smile and thanks to youtube, I once again felt "Afterall, it's not the end of it".
My first focus was to concentrate on the basics. That is to once again start writing – editing – and publishing. By the time it was November 2017, I bumped across this amazing video by Casey Niestat. This video really gave me the confidence to come out of my comfort zones and start concentrating on my craft again.
2018 will be the most memorable year of my life. Because, I regained control over my life again. And all this was possible because of the break which I took during 2016-17.
Writing one paragraph at a time and focusing fully on what is it that I truly want to convey to my audience made a huge difference in my craft. It was no more a fountain of some words all over the blog post. It was carefully crafted version of what I wanted to say to the outside world.
The reflection of this is the stats of my WordPress blog. I just wrote only 26 posts, but my traffic increased the combined traffic of 2016-17.
My blog crossed the 50k hits mark which almost seemed like a huge milestone for me. I had never ever dreamt that one day my blog would cross 50k hits.
6 years into blogging…. seems just like 6 seconds in my life. Thousands of words have been written here on this weblog. Hundreds of people have read my words. Some liked it, many others resented it. But in the end, my words stayed here. The time when I used to spend hours together staring the blank screen, thinking what to write, how to write, will people judge me…. has now been transformed into "Open… Type… Edit… Type… Pause… Publish".
Read a lot so that you can write better. And don't wait for any inspiration. Just go ahead and type wordpress.com and create your free blog today.
JUST WRITE & HIT THE PUBLISH BUTTON.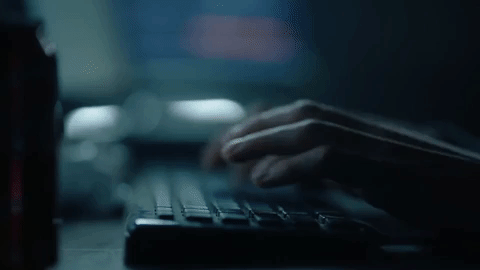 Good luck to all you budding bloggers out there!